Jan Hanson, M.S., L.Ac.
The mission of the Wellspring Institute
is to help people learn new ways to change the brain for the better – for more happiness, love, and wisdom, and for making this world a better place. The Institute is a nonprofit corporation with 501c3 (tax-exempt) status and donations are tax-deductible. Please consider making a donation today.
We Thank You.
Board of Directors
James Baraz
Andrew Dreitcer, PhD
Daniel Ellenberg, PhD
Jan Hanson, M.S., L.Ac
Rick Hanson, Ph.D.
Rick Mendius, M.D.
Terry Patten, M.A.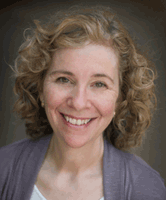 Jan Hanson, M.S., L.Ac. is an acupuncturist and nutritionist whose private practice focuses on nutritional medicine, neurochemistry, women's health, and temperament issues in children. She is co-author of Mother Nurture: A Mother's Guide to Health in Body, Mind, and Intimate Relationships (Penguin, 2002), as well as numerous articles on evidence-based approaches to complementary medicine.
While working in the Neurochemistry Research Laboratory at the Veteran's Hospital in Sepulveda, California, Jan co-authored a study that was published when she was 18 years old. She went on to receive a B.A. from UCLA and an M.S. from the Academy of Chinese Culture and Health Sciences, in addition to extensive training in clinical nutrition, laboratory assessment, and homeopathy. Jan's personal interests include her young-adult children, as well as playing the piano, doing arts and crafts, and going for walks with good friends.
For more information, please see Jan's website at http://www.janhealth.com. You can contact her at janhealth@comcast.net.