James Baraz
The mission of the Wellspring Institute
is to help people learn new ways to change the brain for the better – for more happiness, love, and wisdom, and for making this world a better place. The Institute is a nonprofit corporation with 501c3 (tax-exempt) status and donations are tax-deductible. Please consider making a donation today.
We Thank You.
Board of Directors
James Baraz
Andrew Dreitcer, PhD
Daniel Ellenberg, PhD
Michael Hagerty, PhD
Jan Hanson, M.S., L.Ac
Rick Hanson, Ph.D.
Rick Mendius, M.D.
Terry Patten, M.A.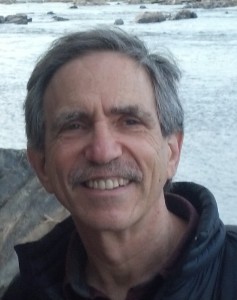 James Baraz is a founding teacher of Spirit Rock Meditation Center and has been teaching insight meditation since 1978. James started Spirit Rock's Community Dharma Leader program, the Spiritual Friends Network, is teacher-advisor to the Spirit Rock Family program and leads the Heavenly Messenger Training Program which explores awakening through aging, illness and death. He's been teaching the popular online Awakening Joy course since 2003. James is co-author with Shoshana Alexander of Awakening Joy, which is based on the course. James has been focusing on Dharma and Climate Change in recent years and is an advisor to One Earth Sangha, a website devoted to Buddhist responses to Climate Change.