About Us
The mission of the Wellspring Institute
is to help people learn new ways to change the brain for the better – for more happiness, love, and wisdom, and for making this world a better place. The Institute is a nonprofit corporation with 501c3 (tax-exempt) status and donations are tax-deductible. Please consider making a donation today.
We Thank You.
Board of Directors
James Baraz
Andrew Dreitcer, PhD
Daniel Ellenberg, PhD
Jan Hanson, M.S., L.Ac
Rick Hanson, Ph.D.
Rick Mendius, M.D.
Terry Patten, M.A.
Founders
Rick Hanson Ph.D.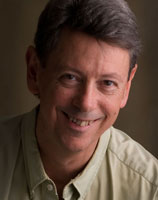 Rick Hanson, Ph.D., is a psychologist, Senior Fellow of the Greater Good Science Center at UC Berkeley, and New York Times best-selling author. His books are available in 26 languages and include Hardwiring Happiness, Buddha's Brain, Just One Thing, and Mother Nurture. He edits the Wise Brain Bulletin and has numerous audio programs. A summa cum laude graduate of UCLA and founder of the Wellspring Institute for Neuroscience and Contemplative Wisdom, he's been an invited speaker at NASA, Oxford, Stanford, Harvard, and other major universities, and taught in meditation centers worldwide.
Dr. Hanson has been a trustee of Saybrook University and served on the board of Spirit Rock Meditation Center. His work has been featured on the BBC, CBS, and NPR, and he offers the free Just One Thing newsletter with over 120,000 subscribers, plus the online Foundations of Well-Being program in positive neuroplasticity that anyone with financial need can do for free.
He enjoys rock-climbing and taking a break from emails. He and his wife have two adult children.
For more information, please see his full profile at www.RickHanson.net.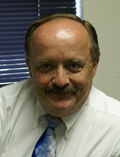 Rick Mendius, M.D., is a neurologist, author, and teacher. He trained at UCLA as an epileptologist under Jerome Engel and as a neurobehaviorist under Frank Benson and Jeff Cummings. He has been on the teaching faculty of UCLA, Oregon Health Sciences University, and Stanford University. His meditation practice began in the 1980s with Shinzen Young in Los Angeles, and continues at Spirit Rock with Jack Kornfield, Phillip Moffitt, Ajahn Amaro, and Ajahn Sumedho.
Rick leads a weekly meditation class at San Quentin Prison, and teaches daylongs at Spirit Rock, Sati Center, and other organizations. He has authored numerous articles for the Wise Brain Bulletin, and he has a particular interest in the long-term effects of meditation on aging, and in longitudinal research on contemplative practice. He played an instrumental role in Buddha's Brain, and co-authored Meditations to Change Your Brain.
With Dr. Hanson, he co-founded the Wellspring Institute for Neuroscience and Contemplative Wisdom. Rick's daughters, Courtney and Taryn, and his son, Ian, are three of his main teachers and companions on the path.
You can contact Rick at jrichardmendius@aol.com