Andrew Dreitcer
The mission of the Wellspring Institute
is to help people learn new ways to change the brain for the better – for more happiness, love, and wisdom, and for making this world a better place. The Institute is a nonprofit corporation with 501c3 (tax-exempt) status and donations are tax-deductible. Please consider making a donation today.
We Thank You.
Board of Directors
James Baraz
Andrew Dreitcer, PhD
Daniel Ellenberg, PhD
Michael Hagerty, PhD
Jan Hanson, M.S., L.Ac
Rick Hanson, Ph.D.
Rick Mendius, M.D.
Terry Patten, M.A.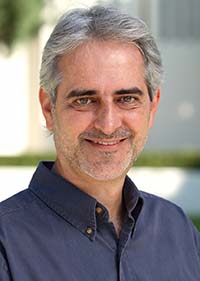 Dr. Dreitcer's current research and teaching interests lie in the exploration of the nature and experience of contemplative practices across religious traditions, the relationship between spiritual practices and neuroscientific understandings (http://neurospirituality.blogspot.com), the ways in which contemplative practices form compassionate actions and attitudes of living, and Christianity as a spiritual path of engaged compassion. He is also Director of Spiritual Formation at Claremont School of Theology and co-director of the Center for Engaged Compassion.Dr. Dreitcer has been the co-founding director of a seminary program in spiritual direction and served 15 years as a Presbyterian pastor. A year spent at the ecumenical monastic community of Taizé significantly shaped his own spiritual life and his perspective on both the role of spiritual formation in theological studies and the value of contemplative studies in academia.
Education
B.A. – Wabash College 
M.Div. – Yale Divinity School 
Ph.D. – Graduate Theological Union
Recent Publications / Achievements
Fellow of the Mind & Life Institute
Beyond the Ordinary: Spirituality for Church Leaders(Eerdmans, 2001)