Terry Patten
The mission of the Wellspring Institute
is to help people learn new ways to change the brain for the better – for more happiness, love, and wisdom, and for making this world a better place. The Institute is a nonprofit corporation with 501c3 (tax-exempt) status and donations are tax-deductible. Please consider making a donation today.
We Thank You.
Board of Directors
James Baraz
Andrew Dreitcer, PhD
Daniel Ellenberg, PhD
Michael Hagerty, PhD
Jan Hanson, M.S., L.Ac
Rick Hanson, Ph.D.
Rick Mendius, M.D.
Terry Patten, M.A.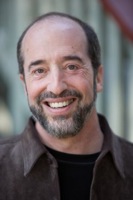 Terry Patten is a personal coach, teacher, and author of four books who has worked for thirty years to integrate ancient and modern practices for raising consciousness.
After graduating magna cum laude from The University of Michigan, Terry was an early student and editor for the brilliant and controversial American spiritual teacher, Adi Da Samraj. Later he founded Tools For Exploration, where he co-developed psychoacoustic recordings and biofeedback devices, including the Institute of Heartmath's "Freeze-Framer" heart-rate variability monitor.
Terry joined Ken Wilber's Integral Institute in 2004. There, he was a member of the core team that developed Integral Life Practice, which distills ancient and modern practices into an effective contemporary transformational lifestyle. With Ken Wilber, Adam Leonard and Marco Morelli, he recently authored Integral Life Practice: A 21st-Century Blueprint for Physical Health, Emotional Balance, Mental Clarity, and Spiritual Awakening. (Shambhala/Integral Books: September 2008)
Terry has an M.A. in Consciousness Studies from JFK University. He has trained with Integral Coaching Canada and worked to develop Integral Tantric Buddhism with Ven. Patrick Sweeney. He is certified by Genpo Roshi to lead the Big Mind process, which uses psychotherapeutic skillful means to convey a taste of nondual Zen consciousness.
Terry is also a grassroots conservationist, a civilian diplomat, and a political activist. He lives in San Rafael, California where his wife, Deborah, and his son, Michael, continue to be his greatest teachers. He can be reached through his website, integralheart.com or at terry@integralheart.com.