Michael R. Hagerty, Ph.D.
The mission of the Wellspring Institute
is to help people learn new ways to change the brain for the better – for more happiness, love, and wisdom, and for making this world a better place. The Institute is a nonprofit corporation with 501c3 (tax-exempt) status and donations are tax-deductible. Please consider making a donation today.
We Thank You.
Board of Directors
James Baraz
Andrew Dreitcer, PhD
Daniel Ellenberg, PhD
Michael Hagerty, PhD
Jan Hanson, M.S., L.Ac
Rick Hanson, Ph.D.
Rick Mendius, M.D.
Terry Patten, M.A.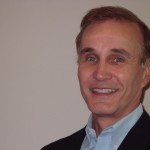 Michael R. Hagerty, Ph.D. is professor emeritus at University of California, Davis, and haslectured across the world. He is a specialist in the new field of Happiness research and the study of positive emotions. He is on the Board of Mindful Schools, which has trained over 20,000 low-income kids in mindfulness to improve their skills in impulse control and paying attention. He has consulted for governments from Greenland to China on how to improve quality of life for citizens. Currently he is examining brain states of advanced Buddhist meditators using EEG and fMRI studies. Michael was also a Catholic monk for 4 years.